Benefits of Summer Programs at Top Universities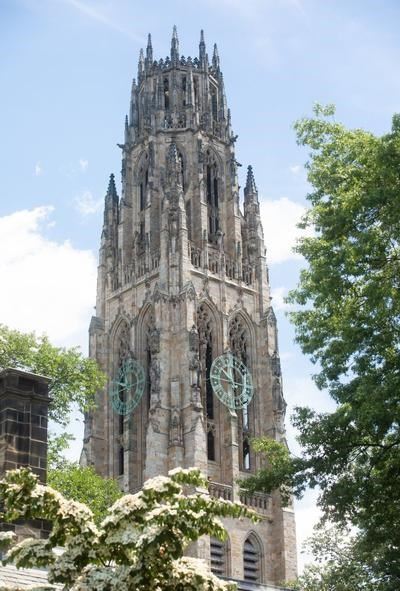 Reaching Higher: The Benefits of Attending Summer Programs at Top Universities
In this post we'll explore the benefits of not settling for less when it's time to find a summer academic program that's right for you...
Are you bold enough to imagine yourself getting a college degree from Harvard, Oxford, Columbia, or Stanford — but you're wondering if a school like that is worth it or even right for you?
Well, every summer high school students from around the world experience summer programs at world class universities, and you can too!
That's right. Summer offers you a perfect opportunity to test drive a school you might otherwise just imagine…
So let's take a closer look at some summer programs at top schools like Harvard, Stanford, Yale, Cambridge, or Oxford. Keep reading… We'll be exploring what these programs offer and what you'll need to think about ahead of time to make a dream like this come true.
Your "Backstage" Opportunity
First things first… Let's talk about what these summer academic programs entail and why they offer high school students such a unique and potential life-changing opportunity.
Did you realize that many of the most respected universities in the world offer specialized summer courses for high school students? If you have a curious mind, a passion for learning alongside other motivated students, and a desire to explore bigger academic and career horizons, these programs should be on your shortlist of summer break ideas... 
Wouldn't it be great — maybe even transformative — to experience academic life in person at a world class college?
Instead of just another college tour, it's more like you've got a VIP backstage pass at a world class university…
Examples of Summer Programs at Top Universities
Before exploring all of the benefits a summer away at a great school can offer, let's take a look at some real examples of the kinds of programs we're talking about…
1. Stanford
Stanford Summer Session for High School Students
Programs are 8-to-9 weeks long (equal to a full quarter of academic instruction) 

Wide selection of undergraduate courses available
2. Harvard
The Harvard Summer School Secondary School Program
7-week residential program option with dining hall access

Students can explore a wide range of course offerings
3. Oxford & Cambridge
The following educational service providers offer summer programming for high school students at locations in Oxford and Cambridge — some housed on campus, some housed off-campus:
4. Columbia
Columbia University New York City Summer Immersion Program
3-week on-campus program

Course offerings across many disciplines
Sorbonne University
Sorbonne University

Summer Programs
Staggered courses offered on one-week cycles late June through late July

Offerings in both French and English

Wide range of enrichment courses with an emphasis on French history, thought, and culture
These are just a few examples of great programs hosted by truly world class institutions!
Be sure to do your own research into these schools or other schools not listed above. Find out if summer programs are offered, what they entail, and check program dates and who's eligible...Also be sure to identify what's offered in person vs. remote...
You can also use search tools at SummerApply! to learn about many different summertime academic and internship opportunities.
Academic Enrichment Beyond the Norm
Summer programs at top schools will typically allow you to experience world-class college-level learning. You'll also find subjects and topics far beyond what's commonly offered in high schools.
From neuroscience to astrophysics, creative writing to environmental studies, from math to cultural studies — the options will generally span a wide range of disciplines and interests.
You'll also get a chance to see what it's like to learn from experienced college professors and researchers, exploring topics in depth, with lecture and discussion formats, and with instruction that exposes you to a range of insights, theories, and research findings.
Plus, learning from gifted professors could ignite a spark that propels you toward a future academic or career path you hadn't even considered before.
Gaining Insights for College Decision-Making
Picture this: you're a high school student with big dreams of attending a top-tier university. You've heard the names Harvard, Stanford, Columbia, Cambridge, Oxford and others thrown around, and the idea of attending a truly prestigious school has caught your interest, at the least... But how do you know if these institutions are the right fit for you?
Well, that's how these summer programs can change the course of your college journey.
Spending a few weeks on campus allows you to experience campus life and culture, elite teaching styles, and a truly engaging learning environment. It's like test driving a new car… You'll discover if the academic setting resonates with you, if it's the kind of place where you can thrive, and if it leaves you hungry for more!
Personal Growth and Networking
Beyond academics, these programs also emphasize personal growth and networking. Can you imagine yourself learning alongside high-achieving students from all over the world?
Learning in person during the summer at a top school is an excellent opportunity to exchange ideas, build friendships, and expand your global perspective. Who knows, the friend you make during a summer program might end up being your research partner or business collaborator someday!
You may find yourself taking a leap when it comes to study skills too — skills in communication, collaboration, and critical thinking — that will set you up for greater success in high school, in higher education, and future jobs.
Navigating the Application Process
Now, let's tackle the practical side of things: the application process. 
Admission requirements, materials, and timelines are going to vary by program, so it's wise to start early. If you're reading this in mid-summer, fall, or even late winter, there's a good chance it's not too late to do some research and get started on your application in time for summer adventure!
Remember, admissions decisions typically involve more than just grades… Your enthusiasm, your unique perspective, and your potential for growth can make you stand out.
When applying, showcase your genuine interest in the courses you plan to take. If applying requires a personal statement, be sure to respond to any specific questions or prompts and look for ways to highlight your aspirations, what you hope to gain from the program, and how this experience will further your education and career journey.
Financial Considerations
While a residential summer program with opportunities for rich networking and in-person learning can truly be far more compelling than remote learning, this kind of experience can cost more…
Some programs may offer scholarships or financial aid, so don't be afraid to explore those options. Also, be sure to budget for travel expenses, and keep in mind whether program costs include room and board.
Additionally, consider the overall value of the experience: the opportunity for travel and cultural enrichment, exceptional academic learning, and chances to make lasting connections with peers who have similar interests and passions as you.
The Takeaway
In the end, the decision to spend your summer in an academic program at a top university boils down to your goals and aspirations. If you're excited about exploring new subjects, experiencing college life for a month or two, and gaining insights into whether a top-tier university is right for you, then these programs could be an excellent choice.
Remember, it's about expanding your horizons, nurturing your passions, and growing as an individual. So, go ahead and reach high – who knows where just one summer might lead you!
Intrigued? Use the links above to learn more about programs at Stanford, Harvard, Columbia, Oxford, Cambridge, and the Sorbonne. Or, look into summer program opportunities at another school that's at the top of your list!
Remember, you can also search a wide range of summer programs today at SummerApply!