All Summer Program
Pacific Discovery Summer and Gap Semester Programs for students ages 14-22
Pacific Discovery offers experiential gap year semester and summer programs abroad to some of the most amazing places on earth. Our programs are deliberate overland journeys, blending authentic immersion in diverse cultures, meaningful service-learning projects, rewarding adventures, wilderness exploration, and personal development.
Students challenge themselves in a supportive small group environment while developing empathy for other cultures, furthering their understanding of international issues, heightening their appreciation for the earth's wild places, deepening their global perspectives, and discovering their own passion and purpose.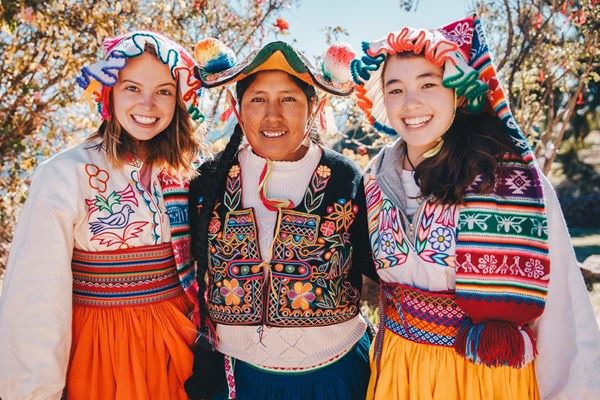 Kick off your summer to remember with a Pacific Discovery Summer Abroad Program!
Our range of summer programs provide a meaningful experience packaged in an exciting overland journey of travel, adrenaline and service learning. Summer programs are in a tiered system, defined by age and experience. After successful completion of a Mid Teen Summer program, students can further increase their problem-solving and leadership skills by participating in one of our Gap Summer, Mini or Semester Programs.
Learn More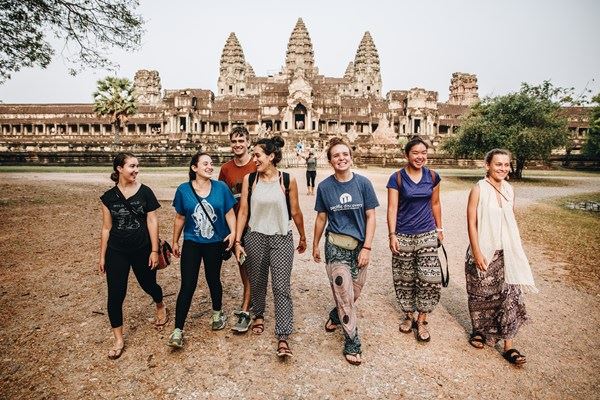 Pacific Discovery Gap Year Programs are epic!
Our gap year programs combine rugged journeys to some of the most spectacular places on earth, with authentic cultural immersion, language study, rewarding service-learning volunteer projects, and inspiring adventures. You'll be secure in a supportive group environment and learn more than you ever dreamed.
Learn More
Programs
Pacific Discovery
---
Costa Rica Gap Summer Program
---
Surf, hike, and raft on multi-day expeditions through the ecological hotspot of Costa Rica and protect its rich biodiversity with wildlife rehabilitation and sustainable practices! This program is jam-packed with multi-day adventures through a country rated one of the happiest on earth.
Pacific Discovery
---
Australia Gap Summer Program
---
Surf, snorkel, canyon, hike, canoe, and completely immerse in the wild beauty of Australia! Our journey here is two-fold: to immerse in the unbelievable natural beauty of the country in order to appreciate its intrinsic worth, and to explore local creative solutions to climate change.
Pacific Discovery
---
Thailand Gap Summer Program
---
Learn to rock climb, explore Buddhist temples and volunteer at an elephant sanctuary on this cultural Summer Program through Thailand! From immersing in Bangkok's bustling mega-city vibes to climbing on Railay's limestone ocean cliff walls, our trip in Thailand is incredibly diverse.
Pacific Discovery
---
Hawaii Gap Summer Program
---
Surf world-class waves, traverse volcanoes, and lend a hand in environmental conservation while traveling on the Big Island & Oahu. Our endless to-do list includes stargazing from the summit of Mauna Kea, walking on a moonscape of black lava in Volcanoes National Park, roaming a green sand beach, surfing point breaks, and spotting turtles.
Pacific Discovery
---
Ecuador and The Galapagos Gap Summer Program
---
This program combines equal-parts authentic community immersion, adrenaline activities in the rainforest, and exploration of a UNESCO listed ancient volcanic island chain! The people are welcoming, the food is delicious and the views are out of this world.
Pacific Discovery
---
Polynesian Journey Gap Semester Program
---
The who, what, and why of the Polynesian journey are not entirely understood by historians, although there are some agreed-upon facts that have established a rough picture of the narrative. Polynesians are primarily of Asian descent and, despite there being conflicting reports as to why they embarked on their original journeys, we now recognize that they were most certainly intentional and not accidental. Explorers took enough mating pairs, plants, and animals needed to establish sustainable colonies. Over the course of the next 800 years, they explored and settled every single habitable island in the South Pacific, including Hawaii and Fiji. Their final destination brought them to the shores of Polynesia's largest land mass, New Zealand. You will recreate this journey and learn all about the varied Polynesian culture, from the origins of Hawaii's Aloha spirit to the modern-day villages of Fiji and the Maori indigenous culture of New Zealand. You will absorb, explore, interact with, and understand the beautiful diversity and development of culture throughout the region.
Pacific Discovery
---
New Zealand and Australia Gap Semester Program
---
New Zealand and Australia are two of the most ecologically intact and diverse countries in the world, and you'll be able to see it all. From the Great Barrier Reef and the Outback in Oz to the sheep-dotted green hills and dramatic mountains of Aotearoa (New Zealand). While traveling around both countries, you'll try your hand at white water rafting, rock climbing, snorkeling, surfing and canyoning, while also immersing yourself in the Maori indigenous culture by attending cultural performances. So if you're looking to get stuck into a myriad of different activities, both on land and at sea – this program is most certainly for you! But that's only half of the adventure! You will also give back to the local communities by doing hands-on volunteer work at several coastal national parks. You will work alongside park rangers, help plant native trees, and learn all about native New Zealand and Australian ecology and wildlife, while also getting he chance to spot endangered birds, camp under the starry night sky, and relax on beautiful white sandy beaches at the end of a rewarding day of volunteering.
Pacific Discovery
---
Australia and Bali Gap Semester Program
---
Hop onto this gap year program to go canyoning in the Blue Mountains, boating among the Whitsundays Islands, surfing in Bali, and snorkeling in the Great Barrier Reef. Along your journey, you'll hike to the top of a volcano for sunrise, go on a yoga retreat in Ubud, and experience life along the Gold Coast. There will be time to immerse yourself in Balinese culture with traditional cooking and dance workshops, interact with the local communities, and of course, explore the vibrant cities of Sydney, Byron Bay and Cairns. You'll experience both adrenaline and tranquility through your adventures down under and the relaxing vibes of Indonesia's most famous island. Learn about marine conservation in the outer Great Barrier Reef, help a local food rescue organization, and undertake volunteer conservation work in National Parks. Prepare to be immersed in unique environments and cultures and learn about sustainability and conservation.
Learn More
Useful Resources