Top 10 Most Selective Summer Programs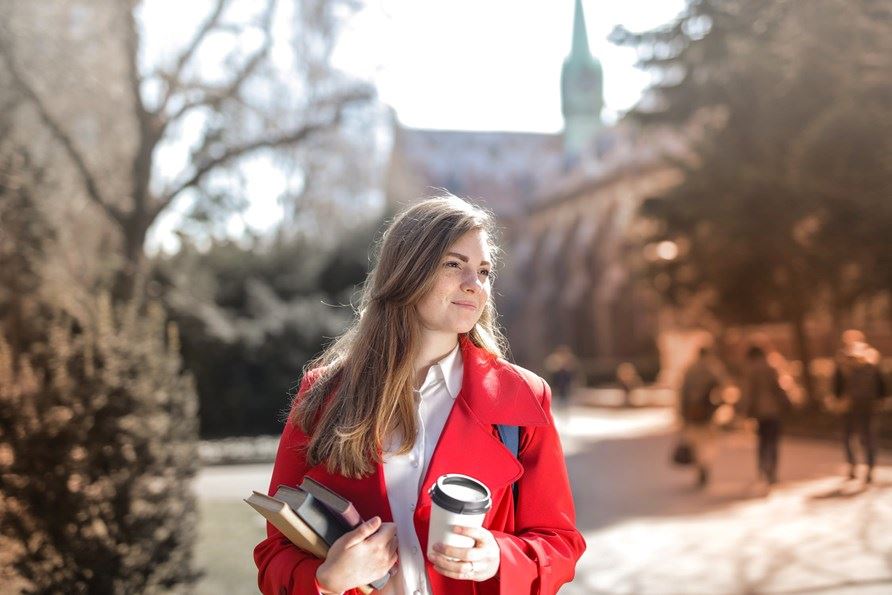 To boost your college application, consider transforming your school vacation into an intensive learning experience at a prestigious summer program. The process of applying alone will help you practice for the college app cycle. If you're accepted to a highly selective program, your summer will be full of intellectual growth and meaningful connections with similarly advanced peers. This list of the top 10 most competitive programs is designed to spark your imagination and get you thinking about your application well in advance of next summer.
STEM Programs 
App Deadline: Spring, TBA
Duration: 6 weeks
Eligibility: High school juniors
Cost: Free Tuition
RSI welcomes 80 students per year to MIT's campus in Cambridge, Massachusetts. The program begins with a week of intensive courses with university professors. Then, over five weeks, each student works on a research project internship with a mentor in their field of engineering or science. By the end of the program, every student develops a written report of their research and has the opportunity to present their findings in front of their peers and professors. If you're looking for a preview of advanced undergraduate-level research, RSI is it, and the price is right—MIT's Center for Excellence in Education, a non-profit 501(c)(3) organization, covers the cost of all RSI students' tuition.
App Deadline: March 15
Duration: 6 Weeks
Eligibility: High school students who have completed the 9th grade, age 14+
Cost: $5500
PROMYS immerses high school students in university life at BU. On a "typical day" at PROMYS, students wake up in their Boston dorms and head into 1.5 hours of morning and early afternoon lectures (on Number Theory, for example). In the afternoons, students have the option to enroll in advanced seminar courses, work on their problem sets, or take part in social activities with their fellow mathematicians on campus. Just as this program approximates the experiences of undergraduate life, so too does its application process. Applications are due on March 15, and decisions come out a couple months later, in mid-May. There are costs associated with the program – $5,500 for six weeks – but PROMYS offers financial aid to lower-income students as well as students from diverse backgrounds.
App Deadline: March 15
Duration: 3 Weeks
Eligibility: Rising high school juniors and seniors
Cost: $3250
SUMaC is a three-week online program for high school juniors that offers real-time, college-level instruction to students around the world. Students can choose to focus on one of two specialties: "Abstract Algebra & Number Theory" or "Algebraic Topology". SUMaC's price is a bit higher per week than comparable programs ($3250 for three weeks), but the program does offer financial aid to students in need. One of the benefits of applying to participate in SUMaC online is that you can avoid the costs, health risks, and time commitments involved in travel—and still receive top-quality mathematics training.
App Deadline: March 31
Duration: 6 Weeks
Eligibility: High school students (usually ages 15-18)
Cost:
$6000
Ross is yet another fantastic option for young mathematicians to stretch their imaginations. This selective six-week program challenges its students to "think deeply about simple things"—and offers them daily problem sets on top of eight hours of class per week, to make sure that they never quite manage to stop thinking. In 2022, the program is taking place at Ohio Dominican University and the Rose-Hulman Institute of Technology in Indiana. The price is comparable to PROMYS, at $6000, and covers room and board as well as tuition.
App Deadline: March 1
Duration: 7 Weeks
Eligibility: Rising high school seniors
Cost:
$3800
The Michigan State University High School Honors Science/ Mathematics/ Engineering Program offers rising high school seniors the opportunity to spend seven weeks on campus, undertaking advanced research. As one of the oldest programs of its kind (founded in 1958), HSHSP has a longstanding reputation for excellence in both its scientific and social endeavors. The program not only connects students with new friends and professors in their field—it also has a thriving alumni network of successful scientists. Applications are due on March 1, and students are welcome to apply for financial aid to help cover the total cost of $3800.
Humanities and Social Science Programs
App Deadline: Spring, TBA
Duration: 6 Weeks
Eligibility: Current sophomores and juniors
Cost:
Free tuition
TASS invites high school students to Cornell University, the University of Michigan, and the University of Maryland for six weeks of humanistic inquiry. With programs in Critical Black Studies and Anti-Oppressive Studies, TASS is the ideal program for scholars in any field (but especially future humanists and social scientists) to think deeply about anti-racism and diversity before entering college. Current sophomores and juniors are welcome to apply, and tuition is free for all accepted students. For all the teachers and mentors reading this list, you can also nominate a student to attend!
App Deadline: February 6
Duration: 2 weeks or 6 weeks
Eligibility: Current sophomores, juniors, and seniors. They rarely admit current freshmen
Cost:
$2500 or $475 per class
Iowa is the ideal environment for creative high schoolers to draft and workshop fiction, scripts (for the screen or stage), and poetry. For two weeks, participants gather in classes of ten to "read as writers" and receive feedback on their own writing from peers and professors alike. The application includes a writing sample, so if you're interested, you may want to start drafting now.  On the other hand, if you're looking for a simpler application and/or not able to travel to Iowa City for a couple weeks, consider applying to the program's six-week online course, which allows students in grades 9, 10, 11, and 12 to enroll at a low cost of $475 per class (in contrast to the $2500 price-tag for the two-week, in-person course).
General & Business Programs 
App Deadline: Spring, TBA
Duration: 7 Weeks
Eligibility: High school juniors and seniors, age 17+
Cost:
Free tuition
The Clark Scholars Program at Texas Tech University admits 12 high school juniors and seniors per year to an intensive, seven-week research program in nearly any subject of their choosing. The program offers all participants a tax-free stipend as well as a meal-card, so it's ideal for students in financial need. Of course, the competition to get into this paid, flexible, boutique program is steep, and the application looks something like a college app. If you're able to get into the Anson L. Clark Scholars Program, you'll be well prepared to apply for college the following year.
App Deadline: Spring, TBA
Duration: 4 Weeks
Eligibility: Rising seniors
Cost: around
$7,725 
LBW hosts rising high school seniors at the University of Pennsylvania's Wharton Business School. For four weeks, participants take classes, learn from guest speakers, work in small groups, and experience social life at an Ivy League, with opportunities to explore the city of Philadelphia beyond the university. The program emphasizes leadership and networking, so if you want to found a company one day consider applying. Although the program has yet to announce its cost for 2023, it has charged around $7,725 in past years and provides a list of scholarship opportunities for you to consider now.
____________________________________________
We know how important summer programs are and how overwhelming the search can be, which is why Summer Apply is designed to help students save, organize, and view their favorite programs all in one, streamlined space.
To learn more, enquire with us here!