All Summer Program
What makes Cornell University different
Cornell University is a private Ivy League research university in Ithaca, New York. It is known for its interdisciplinary approach to education, strong STEM programs, collaborative culture, and global reach.
Some of the things that make Cornell unique include:
Interdisciplinary approach to education:

 

Cornell encourages students to explore different disciplines and to collaborate with students from other majors. This focus on interdisciplinary learning prepares students for the real world, where problems are often complex and require solutions from multiple perspectives.
Strong STEM programs:

 

Cornell is a leader in STEM education, with top-ranked programs in computer science, engineering, and information systems. The university also has strong programs in the arts, humanities, and social sciences.
Collaborative culture:

 

Cornell is a community of learners and innovators. Students are encouraged to collaborate with each other, with faculty, and with industry partners. This collaborative culture fosters creativity and innovation.
Diversity and inclusion:

 

Cornell is committed to diversity and inclusion. The university's student body is made up of students from all over the world, with a wide range of backgrounds and experiences. This diversity enriches the learning experience for all students.
Global reach:

 

Cornell has a global reach, with campuses in Qatar and Silicon Valley. The university also has partnerships with universities and organizations around the world. This global perspective prepares students for careers in a global economy.
Programs
Cornell University
---
Cornell Engineering: CURIE Academy Summer Program
---
CURIE Academy is a one-week program for high school girls who excel in math and science. The focus is on rising juniors and seniors who may not have had prior opportunities to explore engineering, but want to learn more about it in an interactive atmosphere.
Cornell University
---
Cornell Engineering: CATALYST Academy Summer Program
---
CATALYST Academy is a one-week program for rising high school juniors and seniors from underrepresented backgrounds who desire to learn about engineering and careers within an interactive milieu. This summer connect with Cornell University and find out for yourself at the CATALYST Academy!
Cornell University
---
Cornell Precollege Studies: Summer Online Courses for High School Students
---
Cornell's online summer courses offer a great chance to earn college credits at an Ivy League university without leaving home. Choose from hundreds of courses taught by top Cornell faculty members, study alongside undergraduate students, and improve your college study skills.
Cornell University
---
English for International Students & Scholars: Summer Program
---
The Summer Session EISS program provides intensive English instruction and cultural orientation for those interested in preparing for graduate school in the U.S., working and studying in an academic environment in the U.S., or in using English professionally.
Learn More
Campus Life
Campus life at Cornell University is vibrant and diverse. There are over 500 student organizations, so there is something for everyone, whether you are interested in academics, athletics, arts, or anything else. The university also has a strong Greek life presence, with over 40 fraternities and sororities.
In addition to the many student organizations, Cornell also has a variety of on-campus facilities, including a gym, a swimming pool, a theater, and a performing arts center. There are also a number of restaurants and shops on campus, so students can easily find everything they need without having to leave campus.
Cornell is located in Ithaca, New York, a city with a lot to offer students. Ithaca is home to many parks and gorges, and it is surrounded by beautiful mountains. The city is also home to a number of cultural attractions, such as the Ithaca Symphony Orchestra and the Cornell Botanic Gardens.
Overall, campus life at Cornell University is both challenging and rewarding. Students are encouraged to be active and involved, and they have the opportunity to make lifelong friends and connections. If you are looking for a top-ranked university with a vibrant campus life, then Cornell University is the place for you.
Here are some specific examples of things that students can do on campus:
Attend sporting events: Cornell has a strong athletic program, and students can attend games for free.
Go to the theater: Cornell has a performing arts center that hosts a variety of shows, from plays to concerts.
Visit the museums: Ithaca has a number of museums, including the Cornell Museum of Art and the Herbert F. Johnson Museum of Art.
Take a walk or hike: Ithaca is located in a park-like setting, so there are plenty of opportunities to get outdoors.
Volunteer: There are many opportunities for students to volunteer in the Ithaca community.
Intern or work with a company: Cornell has a strong co-op program, so students can gain practical experience while they are in school.
No matter what your interests are, you are sure to find something to do on campus at Cornell University.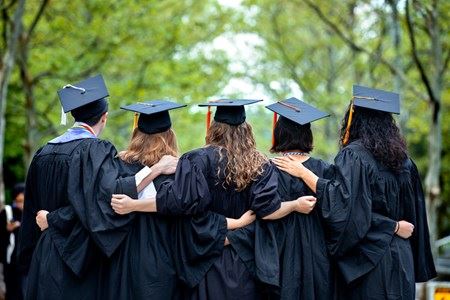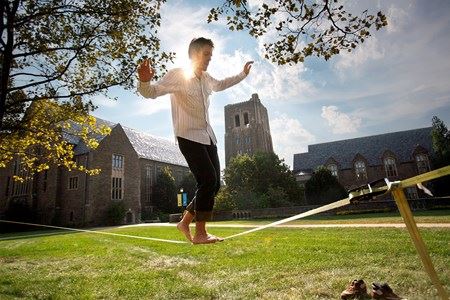 Useful Resources