Summer at Brown: Summer Programs for High Schoolers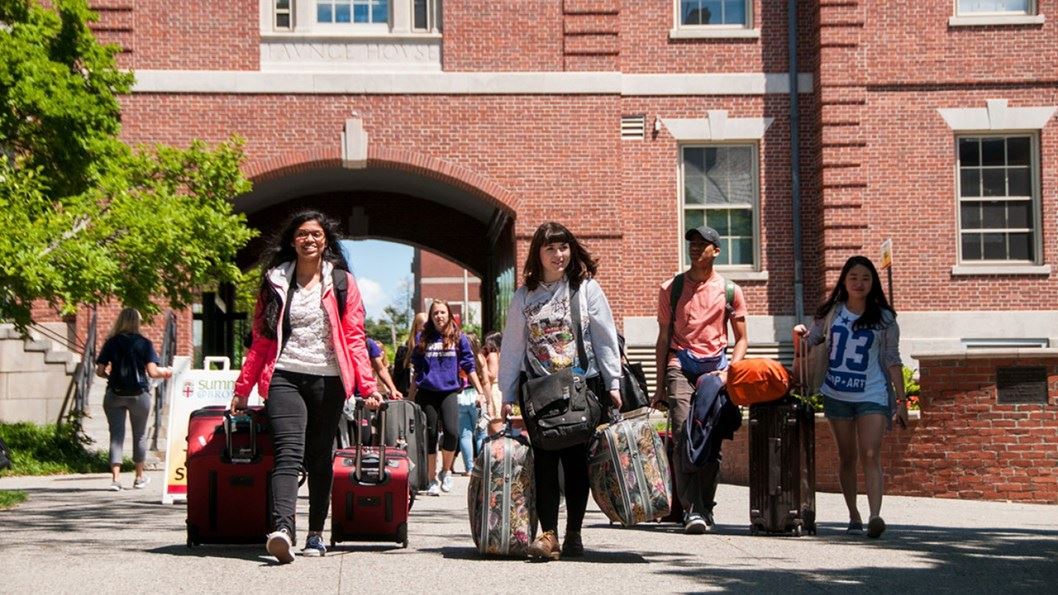 One of just nine colleges founded before the American Revolution, Brown University remains one of the country's top schools, ranking thirteenth in the nation on the US News & World Report's most recent rankings. Brown also hosts a range of summer programs for high school students. These programs provide excellent opportunities to gain extracurricular experience, dive into interesting subjects, and prepare for college applications. With a variety of programs to choose from, let's take an in-depth look at the best summer programs that Brown has to offer.
The Brown Environmental Leadership Lab is a unique program that takes a multidisciplinary approach by combining environmental and ecological studies with leadership training. The program aims to instill socially responsible practices in its attendees. Brown University offers three variations of this program to cater to different interests and preferences.
In the first variation of the program, students spend two weeks traveling between multiple culturally and ecologically important sites in Alaska. They learn about the intersections of local ecosystems and Native Alaskan history, culture, and preservation. This immersive experience provides students with a deep understanding of the environmental challenges facing Alaska and the importance of sustainable practices.
The second variation of the program takes place at the Sierra Nevada Aquatic Research Laboratory in the Eastern Sierras. Through lab research and local excursions, participants learn about climate change, environmental justice, and environmental resilience. They gain hands-on experience in studying aquatic ecosystems and understanding the impact of human activities on the environment.
The final variation of the program is based on Brown's campus in Providence, Rhode Island. Attendees learn about the local ecosystem and Native American cultures, with a particular focus on sustainable development and environmental advocacy. They explore the vibrant environmental initiatives happening in the Providence area and engage in discussions and projects that promote sustainable practices.
The Brown Environmental Leadership Lab is open to students aged 16-18 who are finishing grades 10-12. Each location has its own application deadlines and requirements, so it is essential to visit the program website for detailed information.
For high school students with an international mindset, Brown offers two Experiential Education programs—one in Segovia and the other in Rome. These programs provide immersive experiences in Spanish and Italian languages and cultures, allowing students to deepen their understanding of these vibrant societies.
In the Spanish program, students explore Segovia, a historic city known for its rich cultural heritage. They learn about the city's history and culture by cooking Spanish food, reading the poetry of Antonio Machado, and taking side trips to Madrid and Salamanca. Additionally, participants enroll in three courses—Making Sense of the World; Spanish Language; and Spanish Life and Culture—to enhance their knowledge of Spanish history and develop their language skills.
The Rome immersion program follows a similar philosophy of education through immersion. Students enroll in two courses—Immersive Italian and Making of an Eternal City. Through these courses, they advance their Italian language skills while exploring numerous historical sites scattered across Rome. They also have the opportunity to participate in the city's daily life, further enhancing their cultural understanding.
Both Experiential Education programs are open to rising juniors, rising seniors, and recent graduates between the ages of 16 and 18. To learn more about these programs, interested students can visit Brown University's website for detailed information.
Designed specifically for rising freshmen and sophomores, the STEM program at Brown University offers a two-week residential experience that serves as an introduction to the STEM disciplines. This program is ideal for ambitious high schoolers who are interested in exploring various fields within STEM.
Students in the STEM program can choose a subject that interests them from a selection of courses across the STEM fields. These courses provide a combination of laboratory work and fieldwork, allowing students to gain hands-on experience and deepen their understanding of scientific concepts. The program culminates in a final project, where students can apply what they have learned.
To apply for the STEM program, interested students must submit a 250-500 word essay, transcripts, a recent report card, an optional letter of recommendation, an online form, and an application fee. Financial aid is available for those who require assistance, and the application deadlines typically fall in mid-January.
The Brown Pre-Baccalaureate Program is a prestigious online program designed for rising seniors and recent graduates who are seeking to earn college credit at one of the country's top universities. This program offers students the opportunity to take classes alongside Brown freshmen and sophomores in various subjects spanning science, mathematics, social science, the arts, and the humanities.
The Pre-Baccalaureate Program consists of seven-week intensives that cover a semester's worth of material. Students engage in rigorous coursework and interact with renowned faculty members, gaining valuable insights into college-level academics. This program provides a unique chance for students to experience the intellectual rigor of Brown University and get a head start on their college education.
To apply for the Pre-Baccalaureate Program, students must submit a 250-500 word essay, school transcripts, a recent report card, an optional letter of recommendation, an online form, and an application fee. Financial aid is available for those who require it.
Summer at Brown is a highly regarded residential program that offers over 300 non-credit courses across a broad spectrum of college subjects. The program provides an excellent opportunity for high school students to explore their interests and expand their knowledge in various disciplines, including Business, English, Natural Sciences, Engineering, Medical Science, Philosophy, Political Science, Sociology, and the Arts.
Participants in the Summer@Brown program have the flexibility to choose between one, two, three, or four-week residencies based on their preferences and schedules. Each day, classes occupy three hours, allowing students ample time for independent study, social activities, workshops, and off-campus trips. This well-rounded experience not only strengthens their academic skills but also promotes personal growth and fosters a sense of community.
This program is open to students completing grades 9-12 who are between the ages of 14 and 18. The application process requires a 250-500 word essay, a school transcript, a recent grade report, and an application fee. Financial aid and fee waivers are available for students with demonstrated need. Interested applicants should note that the application deadline typically closes in early April.
Brown's Leadership Institute offers two distinct formats—a two-week residential program and a four-week online program. This institute combines leadership education with social justice themes to empower students to become effective leaders in their communities.
Students enrolled in the Leadership Institute choose one of six courses: Women and Leadership, More than a Game: Leadership and Social Change in Sports, Leadership, Law and Social Movements, Leadership and Intercultural Communication, Leadership in Changing Business: Social Entrepreneurship, or Leadership and Global Health. Through these courses, students explore different leadership strategies and styles, enhance their public speaking skills, learn about contemporary social issues, and develop conflict resolution strategies.
The Leadership Institute is open to students completing grades 10-12. The application requirements typically include unofficial transcripts, a recent report card, a short essay response, and an application fee. Need-based financial aid is also available for eligible students.
Conclusion
Whether you're adventuring through the Alaskan wilderness, exploring Roman aqueducts, or taking a deep dive into a subject that fascinates you, Brown's summer programs have you covered. Remember to check Brown's website for specific application details and deadlines. Participants in all of these programs are eligible for need-based financial aid. If you fall into this category, check out Brown's Sibley Scholarship program. Scholarship deadlines sometimes fall before program deadlines, so make sure you read the application instructions carefully. No matter what program you choose, you're bound to have a transformative experience!