Free Summer Programs for International High School Students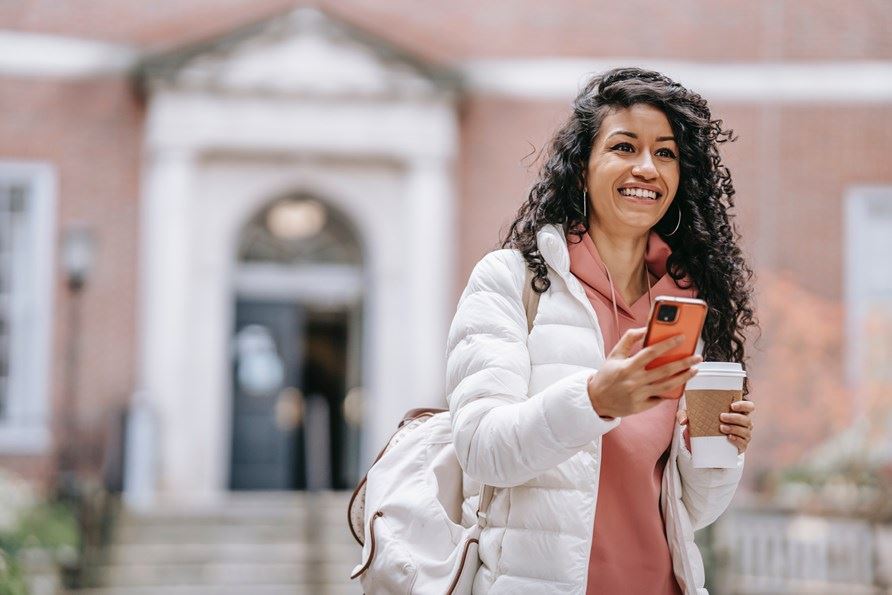 Summer programs can be expensive. While there are scholarships out there, they are usually available for domestic students only, leaving international students responsible for paying out-of-pocket. Fortunately, there are a number of free summer programs open to international students that provide financial aid, from tuition waivers all the way to paid stipends and fully covered travel expenses. Read on to learn more about free summer programs for international students:
Since 2012, this innovative program has assembled hundreds of girls ages 15-17 from the Middle East, North Africa, Central Asia, and elsewhere to participate in a four-week STEM mentoring program sponsored by the U.S. Department of State's Bureau of Educational and Cultural Affairs. The program provides STEM training, leadership clinics, and virtual exchanges with tech capitals like Portland, Austin, and Seattle. It also features an eight-month mentoring program that provides follow-up activities and a community development project in the students' home countries. Airfare, visa fees, housing, transportation, health insurance, events, and three meals a day are paid for as part of the award package. 
Each year, this six week program invites 80 international high school students to MIT's campus in Cambridge, Massachusetts where they learn the fundamentals of scientific research, read cutting-edge publications in the STEM fields, write research papers, and present conference reports on their findings. Applications are only available for rising high school seniors with demonstrated academic excellence. For international high schoolers interested in science and engineering, the opportunity to study for free alongside an international cohort in a world-class institution is not one to be missed.     
Another US Department of State-sponsored summer program, the NYSCamp gathers recent high school graduates from the fifty states, Washington D.C., and countries such as Argentina, Bolivia, Brazil, Canada, Chile, Costa Rica, Ecuador, Germany, Japan, Mexico, and Trinidad and Tobago. Located in the mountains of West Virginia, students receive training in STEM fields, participate in outdoor adventure activities, and attend a lecture series that has featured world-class speakers like Neil Armstrong, John Nash, and Neil deGrasse Tyson. Attendees also have the opportunity to visit Washington D.C. and to meet members of congress. This all-expenses-paid summer program is only open to recent high school graduates, so candidates should plan on applying during their senior year of high school.     
Though only open to students in the United World Colleges International Baccalaureate Diploma Programme, the University of Chicago's UWC Global academy gives international students the opportunity to earn college credit online through 3-week intensives, culminating in a weeklong trip to the University of Chicago campus. 2022 intensives covered a variety of subjects such as: Freedom of Expression and the Politics of Social Media; Pathways in Molecular Engineering; Revolution and Resistance in the Modern World; Science, Technology, and the Body; The Biochemistry of Nutrition; and The Sociology of Economic Advantage. Applicants must be at least 14 years old and possess advanced English-language skills. The application includes teacher recommendations, school transcripts, and an essay. The program pays for all tuition and fees. Financial aid is available for students who are unable to afford travel.  
Open to those worldwide who identify as girls or non-binary, Girls Who Code offers two summer programs— a two week virtual intensive and a six week self-paced program. The intensive program features live streamed classes, hosted by industry leaders, that cover coding basics such as HTML, CSS, and JavaScript. The self-paced program combines live lessons with a six-week curriculum that coders can complete at their own rhythm. They also receive mentorship from industry leaders and the opportunity to study intermediate and advanced concepts. Seeking to level the playing field in the global tech sector, both programs are free to attend and provide need-based stipends for those who qualify. 
Students enrolled at The Rockefeller University's SSRP have the opportunity to study in a world-class postgraduate-only biomedical research university affiliated with 26 Nobel laureates. This seven-week intensive provides students the opportunity to conduct a research project within a specific biomedical discipline. Attendees will have the opportunity to use state-of-the-art facilities to develop their research while also working with mentors and receiving training relevant to their discipline. Applicants must be juniors or seniors in high school. Students from outside the United States are welcome to apply, though the university is unable to help with securing visas. The SSRP is free, and provides students with metro cards for local transportation. Students can also apply for need-based stipends to pay for additional expenses related to their enrollment.   
Established to build upon the legacy of Benjamin Franklin's international diplomacy, the BFTF welcomes 45 international students and 10 domestic students to Purdue University's campus where they participate in a rigorous, month-long exchange program based on the ideals of international communication, intercultural understanding, and global citizenship. Seminars discuss modern issues in democracy, mass media and globalization, diplomacy, European and American models of government, and include activities such as a model United Nations. Fellows live with local families in order to immerse themselves in United States culture. The program is fully paid for by the US Department of State. Students ages 16-18 from any European country are able to apply through the US embassy or consulate in their home country.    
Open to both international and US-based writers between the ages of 15 and 18, the Between The Lines International Writing Program's Peace and the Writing Experience gathers 30 international students and 10-14 domestic students to study with award-winning faculty writers at the University of Iowa— the most prestigious writing program in the United States where many of the most important authors of the 20th and 21st centuries received their education. Students participate in world literature seminars, creative writing workshops, literary readings, and multidisciplinary studies. BTL is free to all accepted students. Application requirements consist of a creative writing sample, a statement of intent, and two essays. 
This free two-week program, hosted on the Penn State campus, introduces students to the fundamentals of business and prepares them for university-level study. BOSS programming alternates between teaching business essentials, case studies, team building activities, guest lecturers, contests, and free time to interact with classmates. Tuition, housing, and meals are included with the program. Students can apply for financial aid for help if they're unable to afford the $50 registration fee. Applications are open to international students who are rising seniors. Application packets must include school transcripts, recent standardized test scores, a letter of recommendation, and a 1-2 page personal essay.      
Partnered with Georgetown University and the United States Department of State, the Youth Ambassadors Program brings high school students together from across the Americas to participate in a three-week program in a major US city such as Washington D.C. or San Francisco. Learning focuses on civic engagement, leadership, community building, diversity, and environmentalism. Youth Ambassadors immerse themselves in the U.S. by staying with host families and participating in the local culture. Applicants must be between 15 and 18 years old, must have at least one semester of high school remaining upon completion of the program, and must be from an eligible country. The program is free to attend. Additionally, the Department of State pays for all fees related to travel, housing, food, and insurance.  
__________________________________
We know how important summer programs are and how overwhelming the search can be, which is why Summer Apply is designed to help students save, organize, and view their favorite programs all in one, streamlined space.
To learn more, enquire with us here!