All Summer Program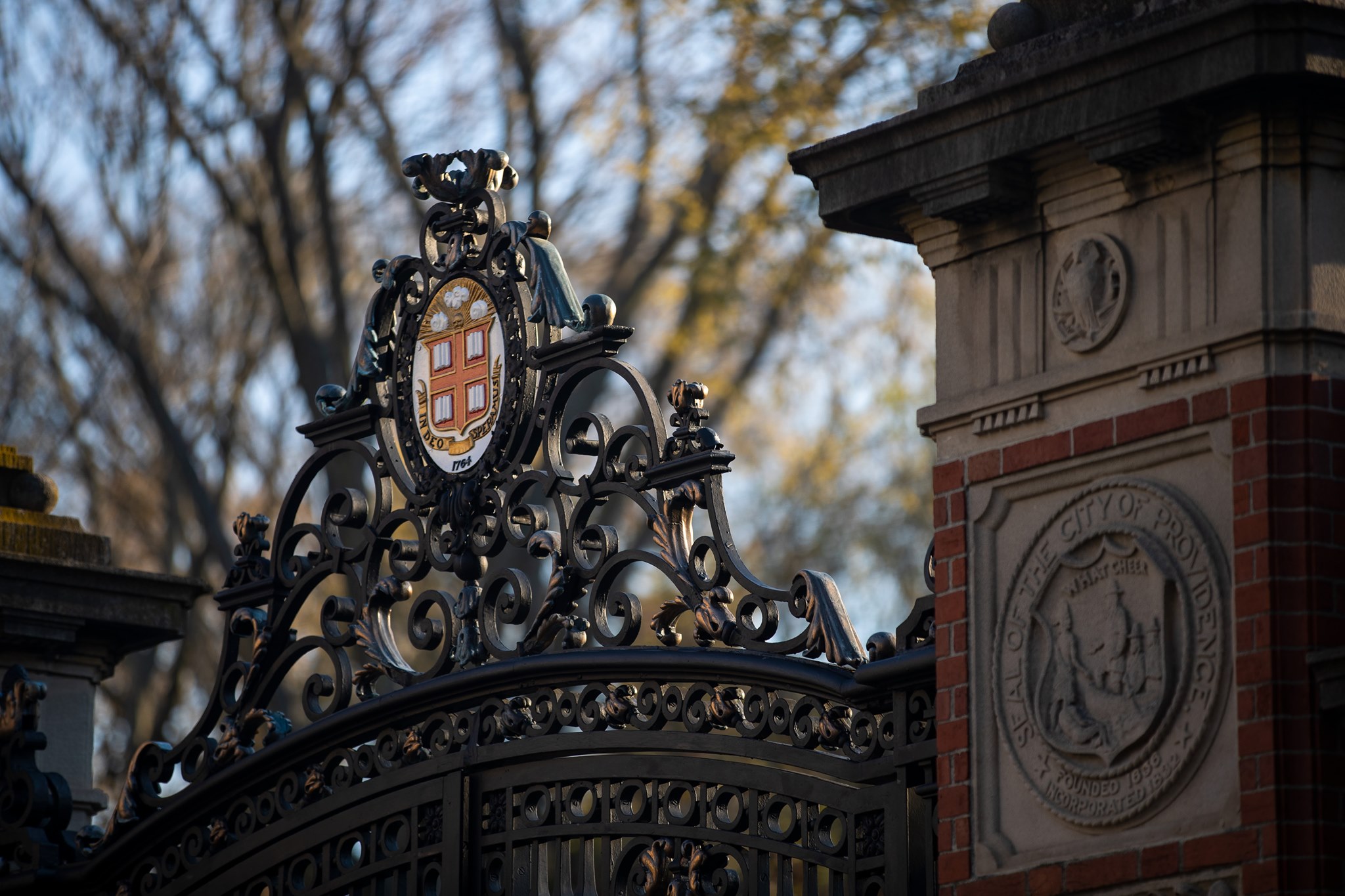 What makes Brown University different
Brown University is a private Ivy League research university located in Providence, Rhode Island. It is known for its unique open curriculum, which allows students to design their own academic programs. Brown also has a strong focus on interdisciplinary learning and creative expression.
Here are some of the things that make Brown University different:
Open Curriculum:

 

Brown is the only Ivy League university with an open curriculum. This means that students are not required to take any specific courses. Instead, they are free to choose the courses that they want to take, as long as they meet the university's general education requirements. This allows students to explore their interests and create a truly individualized academic experience.
Interdisciplinary Learning:

 

Brown is committed to interdisciplinary learning. This means that students are encouraged to take courses from different departments and disciplines. This helps students to develop a more holistic understanding of the world and to see how different ideas and perspectives can be connected.
Creative Expression:

 

Brown is also known for its focus on creative expression. The university offers a wide range of courses and programs in the arts, humanities, and social sciences. This allows students to explore their creativity and to develop their talents.
Diversity:

 

Brown is a diverse university with students from all over the world. This diversity enriches the academic experience and helps students to learn about different cultures and perspectives.
Location:

 

Brown is located in Providence, Rhode Island, a small city with a big personality. Providence is home to a thriving arts scene, a diverse population, and a variety of cultural attractions. This makes it a great place for students to live, learn, and grow.
Programs
Brown University
---
Summer@Brown
---
If you could take a class in any subject, what would it be? No matter your answer to that question, chances are you'll find it at Summer@Brown. Choose from more than 300 non-credit courses reflecting the wide range of Brown University's Open Curriculum that challenge you with new perspectives on how you work, learn, and live.
Brown University
---
Summer@Brown Online
---
Enroll in Summer@Brown Online and choose from more than 80 courses that are rigorous, active learning experiences, led by innovative and engaged Brown instructors. Through coursework that inspires curiosity and discovery, you'll connect with peers from around the world.
Brown University
---
Leadership Institute
---
All over the world, youth are advocating for change both locally and globally. Through the Brown Leadership Institute—no matter your current level of engagement—you'll increase your ability and effectiveness in advancing social justice.
Brown University
---
The Brown Environmental Leadership Lab (BELL): Alaska
---
The Brown Environmental Leadership Lab (BELL) combines concepts in environmental studies, ecology and leadership, with a mission of developing socially responsible leaders. At BELL, you'll embark on a journey of learning and reflection while building community with the fellow student environmentalists in your program.
Brown University
---
Brown Experiential Education (BEE): Rome
---
Practice conversational Italian as you delve into Roman history and culture in this two-week program. You'll participate in two courses: Immersive Italian and Making of an Eternal City, offered in affiliation with the Intercollegiate Center for Classical Studies (the Centro).
Brown University
---
Brown Experiential Education (BEE): Segovia
---
Segovia's rich history and dramatic architecture make it an ideal place for you to study and learn about Spain. You won't be just sitting in a classroom, however: you'll cook typical Spanish meals, read Antonio Machado's poetry and visit his home, and learn to write text messages in Spanish.
Brown University
---
STEM For Rising 9th and 10th Graders at Brown University
---
If your idea of summer fun is a deep-dive into the STEM fields, this is the program for you. Join other rising 9th and 10th graders who are as passionate as you are for two weeks of hands-on team research projects, experiments and design-build challenges.
Brown University
---
Brown University, Pre-Baccalaureate
---
The Brown University Pre-Baccalaureate Program is a highly selective program for high school seniors ready to undertake the rigors of credit-bearing, undergraduate study. Pre-Baccalaureate students enroll in classes alongside Brown and visiting undergraduates in the university's Summer Session.
Learn More
Campus Life
Brown students, faculty and staff live active, engaged lives of teaching, learning and making an impact within a diverse and supportive community.
Brown's mission to advance knowledge and discovery benefits from the presence of an intellectually stimulating mix of voices and ideas. We are a teaching and learning community grounded in a respect for the views of others, even and especially when we disagree.
That mix of perspectives and commitment to respect — coupled with the innovative, dynamic spirit of the University's distinctive Open Curriculum — infuse life at Brown in settings that range from academic to residential to social.
Members of the Brown community collaborate on pioneering research, innovative startups, artistic performance and social actions. They travel abroad and partner with community organizations to find solutions to pressing local, national and international issues. They get excited about brain science, applied economics and Russian literature.
We are a community that celebrates deep intellectual curiosity, creativity and individuality. And Brown has long enjoyed a reputation for students who are at the same time happy and fulfilled.
At Brown, student-athletes compete on 34 varsity and 37 club sports teams, and Brown teams routinely are among the nation's leaders in NCAA honors for academic achievement.
A wide variety of club sports, intramural sports, physical education courses, fitness programs and recreational opportunities abound across Brown's athletics offerings. Brown is home to a state-of-the-art, 10,000-square-foot fitness center, located alongside an expansive athletics complex.
At Brown, you'll find a community of the brightest and most exceptional students and scholars from across the globe.
We are a community guided by shared values, an unyielding dedication to diversity, equity and inclusion, and a fundamental commitment to supporting one another.
We are a campus where students, faculty and staff discuss, learn about and debate difficult issues, building understanding of important challenges facing society. We are a learning community strengthened by the expression of a full range of views informed by a far-reaching set of life experiences.
Faculty and staff at Brown recognize that physical, mental and emotional health and well-being are essential to the ability of every student — undergraduate, graduate and medical — to take full advantage of the academic opportunities on campus. The University offers a wide range of dedicated services in support of health and wellness.
Brown is a place where students gather in dorm common rooms, in on-campus cafes and in their favorite lounges to talk passionately about what they've learned, what they've experienced and what they love. We know that life outside the classroom is just as important for a full and rich educational experience as what our students learn in seminar rooms and labs.
On campus, students are immersed in a classic New England college experience among brick quadrangles, scenic greens, soaring modern architecture and centuries-old structures. Many faculty and staff live near campus, often in historic residences updated and sold through the Brown-to-Brown home ownership program. All of this is located within the heart of historic Providence, Rhode Island's vibrant capital — known for its innovative arts scene, exceptional culinary offerings and unpretentious vibe.
Studying engineering but have a serious passion for improv? Never spent a night in a tent but long to trek through the backcountry? 
Brown's 500+ student organizations — from a capella groups and ultimate frisbee to student government and community service — reflect the student community's diversity of interests. Students who can't find the club or group they want can invent one of their own.
Many memorable moments at Brown happen outside the classroom. With more than 400 student organizations, Brown lets you pursue the activities you've always loved, discover new passions and find people who share interests.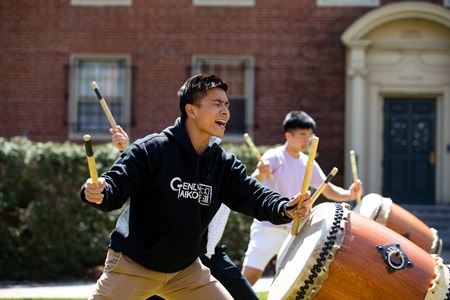 Useful Resources