Top Medical Internship for High School Students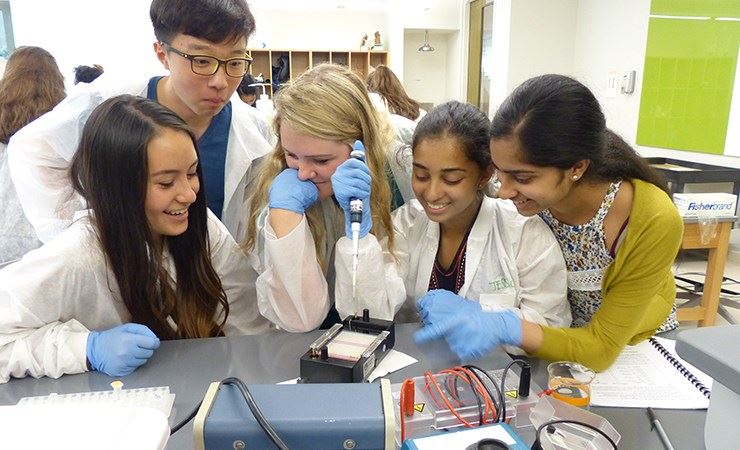 Medicine is a highly competitive field, and to stand out in the application process, you need more than just top grades, work experience, and communication skills. One way to get ahead of the game is to join a prestigious medical internship. If you're looking for the best, the Stanford Medical Youth Science Program (SMYSP) is one of the most sought-after medical internships in the US.
The Program
SMYSP is a science-intensive program designed for students from low-income and underrepresented backgrounds who may not have the opportunity to engage with and learn at such a prestigious institution. This five-week, tuition-free program invites 30 selected students from the Central Valley and Northern California to join their in person program on Stanford campus. 
During the program, you'll take part in the Stanford Hospital Internship for 1.5 days each week. This will give you a real-world sample of life as a medical professional as you shadow medical practitioners on their rounds and join in both formal and informal discussions related to the various aspects of the medical industry. Academic seminars and lectures will comprise around six hours per week and provide you with the necessary knowledge to embark on a research project, which is expected to be submitted by the end of the five weeks. The program includes weekly guest lectures and ample group learning, which allows for community building and networking with your peers. Your research project will tackle issues related to health disparities and take the form of a presentation, research paper, and poster. 
Eligibility 
To be eligible for this program, you need to submit an unofficial transcript, recent grades report, a work sample, and a video assignment, along with recommendations from two people who know your academic prowess and interest in the field of medical science. Students must be in Grade 11, and the program runs in the summer (June and July). Entries for this year are now closed, so if you are currently in grade 10 and meet the criteria, then consider this program for next year! You can check your eligibility here. For more information about the program, you can contact the team directly at [email protected].
In conclusion, if you're a high school student looking for an amazing, exciting, and free medical summer internship, you should consider applying to the Stanford Medical Youth Science Program. Be sure to check out SummerApply for more internship opportunities!