Top Summer Research Programs for High Schoolers: Explore Your Passion for Research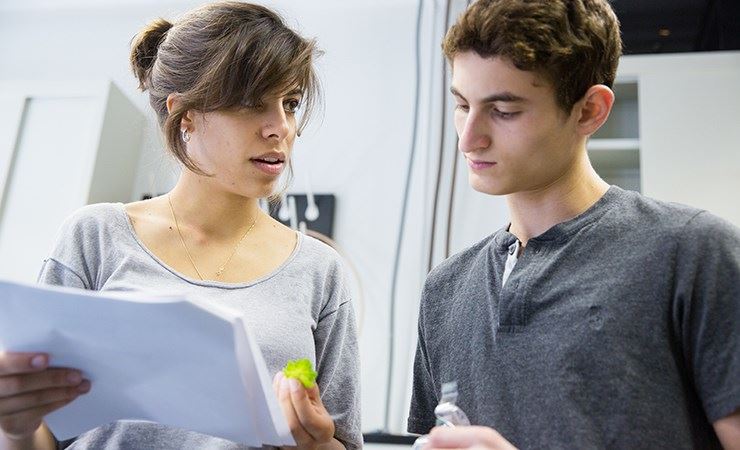 Are you eager to spend your summer diving into the world of research? Participating in a research internship during high school can have numerous benefits, including enhancing your academic profile and increasing your chances of admission to your dream university. In this article, we have curated a list of five outstanding summer research programs that are bound to both ignite your curiosity and provide invaluable learning opportunities.
Want to go to Yale as a high school student? Here is your chance! Although not exclusively a research program, this exceptional course allows highly motivated high school students to engage with college-level coursework at Yale University. In this program, you'll have the chance to immerse yourself in a vibrant academic environment and work alongside college students. To be eligible, students should be at least 16 years old and entering their senior year of high school or the freshman year of college. The application process requires a high school transcript and two letters of recommendation.

Yale Summer Session

offers a variety of courses for credit, a drama program, and preparation for international students.
If you're interested in exploring the field of neuroscience, the highly competitive

Neuroscience Research Program at the University of Pennsylvania

is a remarkable opportunity. Taking place over three weeks in July, this program is led by lecturers from the Biological Basis of Behavior Program and provides students with insights into research, medicine, health, and disease. It is a fully residential course, and students from Philadelphia charter or public high schools may qualify for a full scholarship. 
For high schoolers committed to research, the

Indigo Research Intensive Summer Program (IRIS)

offers a six-week online course focused on mentorship, research, and collaboration. This program offers five courses for students to choose from: Genetics, Computer Science, Psychology, Anthropology, and Economics. You'll also have the opportunity to work with highly qualified academics from top universities in your chosen field. The program has rolling admissions, and prices start at $3,800.

 
Lumiere

offers three diverse programs for aspiring researchers, including an individual research program, research and publication, and a research fellowship. These online programs have varying durations and accept students from 8th grade to the first year of college. Financial support is also available. Lumiere's wide-ranging selection of research programs is ideal if you're unsure about your future academic focus. Discover your options at

Lumiere.
Designed for middle and high school students interested in Biomedical Sciences, the

Elio Academy Extended Research Program

is a 16-week online program. It provides essential research skills, such as conducting systematic literature reviews, scientific writing, and understanding causation versus association. To apply, you'll need a statement of purpose, a letter of recommendation, and a transcript. Find more information about this fabulous program

here!
These five top summer research programs offer remarkable opportunities for high school students eager to explore the world of research. By participating in these programs, you'll gain invaluable knowledge, develop essential skills, and enhance your academic profile. If you're interested in exploring more options, be sure to visit

Summerapply.