Stanford Summer Sessions: Go to Stanford as a High Schooler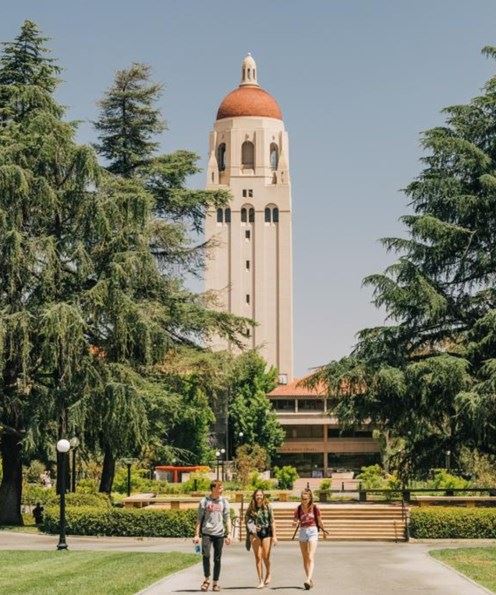 The United States is home to some of the world's best universities, and Stanford is among them. Tied with Harvard for the third-best national university in the most recent US News & World Report, Stanford is known for providing a top-tier education across disciplines and for its associations with dozens of Nobel laureates over the years, including 21 who currently serve as faculty. Fortunately for high schoolers interested in attending Stanford or other elite universities, Stanford offers a for-credit summer program. Let's check it out!
What are Stanford Summer Sessions?
The Stanford Summer Sessions are an opportunity for high school students to enroll in for-credit courses on the Stanford campus for the eight weeks of the summer quarter. The program is available in both residential and commuter modes, with a minimum of 3 units (one class) for commuters and 8 units (2–3 classes) for residential students. In 2023, Stanford Summer Sessions will offer 139 different courses across their departments of study. These include Intro to Cultural and Social Anthropology, Understanding the Natural and Unnatural World through Chemistry, Accelerated First-Year Chinese, Mathematical Foundations of Computing, Fiction Writing, Accounting for Managers and Entrepreneurs, and so much more.
Student Life
While locals may commute to class, the main appeal of the Stanford Summer Sessions lies in the residential experience, where attendees live on campus with students from over 50 different countries. High school students will have the opportunity to immerse themselves in the college experience by living in dorm rooms with a roommate and having full access to Stanford resources like lounges, the library, common areas, computers, health and wellness centers, dining areas, tutoring services, and other campus facilities. Beyond Stanford's intellectually stimulating courses, students will participate in a wide range of extracurricular and social activities like a San Francisco scavenger hunt, intramural sports, keynote speaker events, and educational workshops. 
Eligibility and Tuition
Students must be at least 16 years old and be a sophomore, junior, or senior upon sending their application. Applications are competitive and must consist of an up-to-date high school transcript, two 250–300-word essay responses, an online form, a parent or guardian permission form, a $95 application fee, and English proficiency test scores for students for whom English is not their first language. In particular, the review committee is looking for students whose profiles exhibit a meaningful intersection of academic excellence, intellectual curiosity, and individual circumstances. The first early decision deadline is in mid-December, and the second early decision deadline is in mid-February, after which rolling admissions begin. Tuition starts at $4,952 for commuters and $16,095 for residential students.
Conclusion
Going to Stanford as a high schooler is one of the best ways to enhance your college applications, all while gaining valuable insights into college life and earning university credits through fascinating classes. Beyond the classroom, attendees will have ample opportunity to explore the Bay Area, network with faculty and guest speakers, and make friends to last a lifetime. Get a head start on college and apply today!